Fast - Unlimited Data - Contract Free
Home Add-ons
SPYR Mesh WiFi
SPYR Mesh WiFi is our complete home WiFi solution that covers the far reaches of your house with seamless internet connectivity. We do this by placing Mesh access points in low WiFi coverage areas to boost the signal and eliminate dead zones.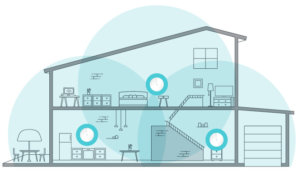 Upgrade your SPYR service with our Mesh WiFi system starting at $10.50/mth with free installation, upgraded Mesh router, and 1 Mesh access point. Additional Mesh access points can be added for $5/unit
Wireless Bridge
Perfect to extend internet to a shop, barn, or an out-building. Our wireless bridge solutions are a great, affordable way to connect your buildings for seamless internet.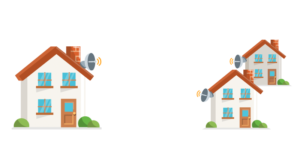 Cost: From $35/mth
Best of all, once installed this solution is completely managed and maintained by us so you can be assured it is always working.
Static IP
Sometimes you have special networking requirements that require a public static IP address. We can then provide you port forwarding or other special configurations at your request.
Cost: $20/mth per IPv4 address
Saskatoon Area
Saskatoon
Available! - Select business locations only
Vanscoy
Available! - Surrounding rural area
Regina Area
Balgonie
Available! - rural and acreage areas only
Deer Valley
Available! Click for more details
Disley
Available! Click for more details
Lajord
Available! Click for more details
Pilot Butte
Available! - rural and acreage areas only
Saint Josephs
Available! Click for more details
Regina
Business - Available in most areas, please inquire Residential - Coming Soon
Regina Beach & Surrounding Communities
Available! -Regina Beach -Buena Vista -Kannata Valley -Saskatchean Beach -Alta Vista -and surrounding communities
White City / Emerald Park
Available! - rural and acreage areas only